Tailor-Made Wellness & Prevention
Just like us, our pets have individual needs — especially as they age. At Whistle Veterinary Clinic, we carefully consider your pet's risk factors and lifestyle considerations, and we welcome your questions and concerns. We allot 30 minutes for every appointment so we can thoroughly discuss your pet and make personalized recommendations.
Ultimately, our goal is to protect your pet's quality of life by preventing medical conditions altogether or at least slowing the progression of any that may arise. For that reason, we recommend bloodwork during every annual checkup so we can catch medical problems early on.
Your pet's wellness exam is also the perfect time to tell us about your pet's favorite outdoor adventures! Activities like hiking and swimming may put your pet at greater risk of contracting certain diseases or parasites. We can customize your pet's vaccine and parasite prevention protocol for optimal protection.
Vaccines
We recommend the following core vaccines for all our pet patients (except those with certain chronic conditions):
Dogs
Rabies (required by law)
DHP/PV (canine distemper, adenovirus, and parvo)
Bordetella (kennel cough)
Cats
FVRCP (feline distemper/viral rhinotracheitis/calicivirus)
Rabies
We might also recommend lifestyle vaccines (leptospirosis and Lyme disease for dogs and feline leukemia for cats) if we feel your pet is at risk. We use only vaccines that are formulated for your pet's particular species to reduce the possibility of adverse reactions.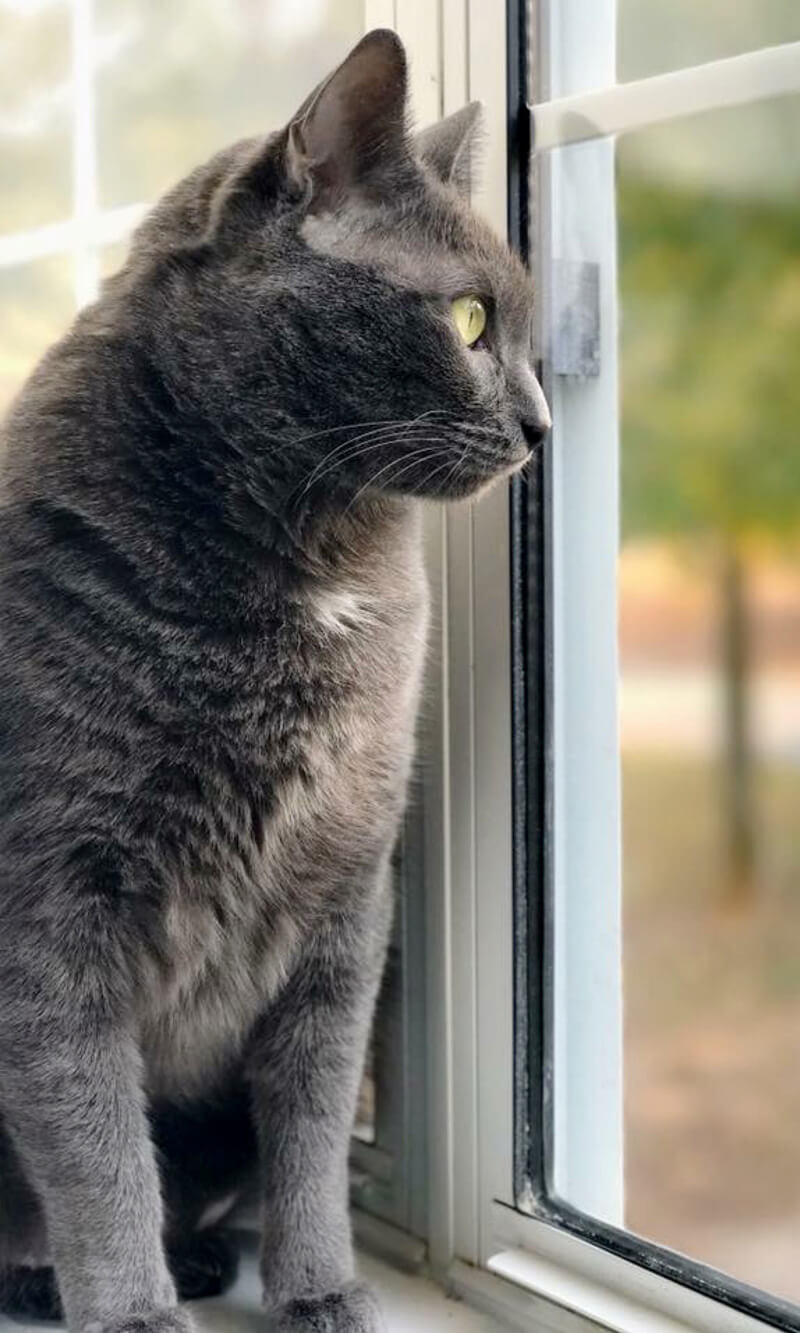 For those who want the option of less frequent vaccines, we offer titer testing, which measures the levels of antibodies in your pet's blood. In some cases, animals with sufficient levels of antibodies can forego certain vaccines.
Parasite Prevention
We're fortunate to have beautiful forests in Anacortes, which means we've also got plenty of fleas and ticks! We can recommend the appropriate prevention to keep your cat or dog free from internal and external parasites.
Microchipping
Pets with active lifestyles should be microchipped to increase the likelihood of a happy reunion should they become lost. The procedure is as simple as administering a vaccine and can be performed during your pet's wellness exam.
When it comes to keeping your pet healthy and safe, there's nothing more effective than annual checkups. Call us today to schedule your pet's visit.